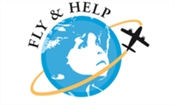 Accommodation: Luxury tent (N$900 per person)
Camps of 6 tents set out throughout the lodge at walkable distance from the festival, however private enough to enjoy a relaxed weekend with their friends. Toilet and shower ablutions will be available per camp site according to the booked individuals per camp site. Smaller/ larger camp sites will be able to be set up upon request. Beds, mattresses and bed linen is included in the price, only bring your clothing.
We do however, not take responsibility for any stolen or lost goods. Breakfast is not included in the price.