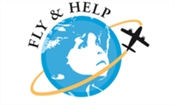 Accommodation: Dome tent (N$500 standard | N$650 luxury)
Pre-pitched dome tents will be placed 3m apart from each other for you to enjoy a lekker weekend with your friends and family. Each dome tent is equipped with 2 stretchers and 2 mattresses as well as a solar light. Please bring your own lock for the tent.
Toilet and shower ablutions will be available. Parking will be available next to your tent. We do however, not take responsibility for any stolen or lost goods. Breakfast is not included in the price.